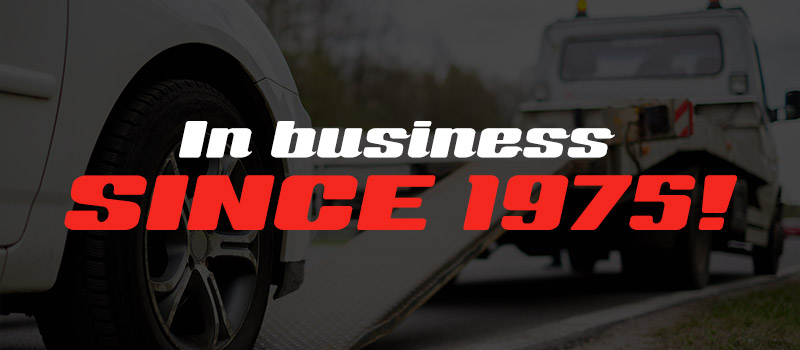 Laurel Park Tire & Auto Parts
Laurel Park Tire & Auto Parts has proudly served drivers throughout the Martinsville, VA area since 1975, providing auto repair and maintenance, 24-hour towing and roadside assistance. We welcome cars, trucks and heavy-duty vehicles at our shop. Our experienced professionals cut no corners and settle for nothing less than the best in all that we do! Contact us today for more information.
Delivering Reliable Auto Care Services in Henry County, VA
There's no telling when car problems might creep up on you. When they do, no matter where you are, know that Laurel Park Tire & Auto Parts is here to help! We're your full-service, reliable automotive service provider, with the equipment and expertise you need to get back on the road again safely. Call us for round-the-clock towing in Henry County, VA, as well as roadside services to give your vehicle the push it needs to get you to your destination. Whether you're plagued with a flat tire or something worse, our techs will be able to lend their time-tested expertise to help you.

If the problem can't be solved on the side of the road, we've got a full shop of experts ready to tackle it when it comes in. From engine work to transmission service, brakes and rotors to auto AC and beyond, there's nothing we can't fix. We'll make sure the problem is solved completely and that you're ready for the road ahead, no matter where it takes you. Need a fresh set of treads before you get back out there? No problem! We're the number one destination for tires in Henry County, VA, too! Stop by today to experience our full range of capabilities for yourself and see why we've earned an exceptional reputation for providing auto care services.
Our towing and roadside services are available to you 24/7!
We can tow light, medium and heavy duty trucks, long distance or locally.
We're affiliated with several top-name tire brands, including Bridgestone, Goodyear and Michelin.
Our trained professionals are backed by more than 42 years of experience.
We offer an exceptional 12-month or 12,000-mile warranty on all parts and service.
Need a Tow?
If your vehicle isn't roadworthy and needs a tow, reach out to us. We'll get your car, truck or heavy duty vehicle back to our shop for repairs! Contact us 24 hours a day for assistance.
Areas Served
Proudly providing roadside assistance and car repair to driver's statewide, including the following areas:
Axton, VA
Carlisle, VA
Chatmoss, VA
Horse Pasture, VA
Spencer, VA
Fieldale, VA
Ridgeway, VA
Bassett, VA
Leatherwood, VA
Martinsville, VA
Laurel Park, VA
Stanleytown, VA
Collinsville, VA
Stuart, VA
Ferrum, VA
Rocky Mount, VA
Sanville, VA
Chatham, VA
Sandy Level, VA
Henry County, VA